Lasers for Machine Vision: Selection Criteria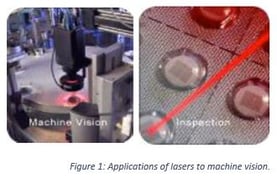 Interested in adding machine vision into your system? Wanting to make improvements to your current machine vision setup? We can assist you in this process with our newest white paper, titled "Lasers for Machine Vision: Selection Criteria." After reading this article, you will have a better understanding of the important specifications to consider when choosing a laser module for your machine vision application.
In this white paper we provide an overview of machine vision, and the important characteristics that need to be considered when defining a laser module for machine vision. These characteristics include: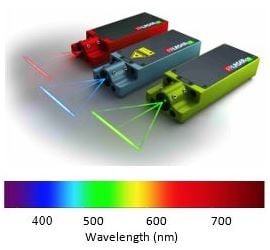 Laser output power and stability requirements

Wavelength options and cost/specification considerations

Beam shaping options to get the preferred line or illumination pattern

External environmental

requirements to consider

OEM versus turn-key solutions
Please provide the following information to access the White Paper.